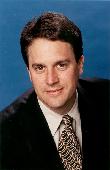 Michael A. Buck
As Chief Executive Officer Michael brings a total of over 20 years of professional financial experience to AdSolutions including most recently 5 years at MindShare North America as Managing Partner - Chief Financial Officer, 4+ years as a Senior Vice President Chief Financial Officer for the North American region of both Lowe Worldwide and Initiative Media North America (2 different divisions within the Interpublic Group of Companies), 3 years as Vice President General Auditor for the Interpublic Group of Companies who is one of the largest advertising and marketing communications companies in the world, 5+ years as a Controller in an international television production and distribution company and 3 years as an Auditor at Deloitte & Touche. His unique blend of corporate and operational financial experience within the advertising and media industries makes him the perfect choice to lead AdSolutions and provide our clients with unsurpassed insight into maximizing marketing and media dollars with the assurance and comfort of fiscal diligence they deserve.
Michael is a Certified Public Accountant and is a member of both the American Institute of Certified Public Accountants and the New York State Society of CPA's and has recently served as the chairman of the AAAA's Media Company Finance Committee.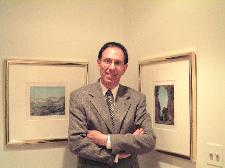 Philip Press
Philip is a Managing Director of AdSolutions and is a veteran media professional with extensive experience in media strategy, media planning and buying, as well as media reporting. He is also currently CEO of Media Options Inc, an alliance partner of AdSolutions and successful full service media management company, and has previously held executive level positions with Western Media, a division of Initiative Media Worldwide (as Executive Director), CBS Television where he was Executive Vice President of Sales and Marketing for the Owned and Operated Division, and was VP General Manager at KTVU-TV in San Francisco (Fox) and VP Sales and Marketing for Columbia Pictures first run Syndication unit.

Over his extensive career he has helped guide the growth of companies such as Full Tilt Poker, AON Insurance, Franklin Templeton, SBC, Global Crossings, Pitney Bowes, Focal Communications, Comm South, Woodside Biomedical, Natures Earth Products, Innovation Luggage, Accutel, and many more.

Philips experience and knowledge of advertising and media from both the advertiser and agency prospective provides invaluable insight into media value and how best to maximize advertiser dollars.